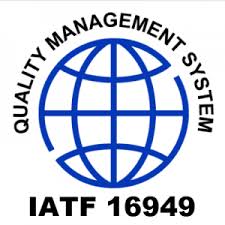 Gibbs proudly announces its IATF 16949:2016 Certification which is a new global industry standard by the International Automotive Task Force (IATF). This latest version was developed with an unprecedented level of industry feedback and engagement by AIAG members representing North America.
ISO/TS 16949, a technical specification for automotive sector quality management systems, has become one of the most widely used international standards in the automotive industry, harmonizing the different assessment and certification systems in the global automotive supply chain.
On October 3rd, 2016 IATF 16949:2016 was published by the IATF and supersedes and replaces the current ISO/TS 16949, defining the requirements of a quality management system for organizations in the automotive industry.