Gibbs Team Members made this Christmas a little bri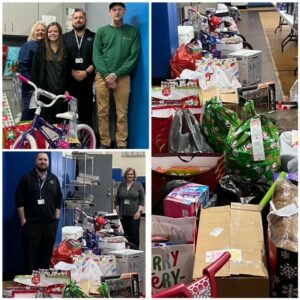 ghter for 120+ Henderson families with presents for under their trees. Working in conjunction with the local Salvation Army's Christmas Angel program, Gibbs Team Members were able to shop for presents requested by recipients and that will really fill a need in that person's life.
The Gibbs Wellness Center team started this annual tradition several year ago and participation continues to grow every year. Special thanks to our Wellness Center Team (Rita Skelton, Stephen Ward, Kayla Courtney, and Amy Overfield) and all the Secret Santa's that made this possible!