In 2020, Gibbs booked sixteen (16) new parts set to start production in 2022!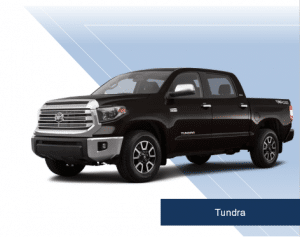 These new parts will be incorporated into:
Toyota Tundra and Rav 4
VW Atlas and Tiguan Review
Stellantis Wagoneer
GM heavy duty trucks and 4 cylinder cars
In the U.S., SUVs and trucks continue to gain market share, and these new parts position Gibbs well in that high-growth automotive sector. The parts are as follows:
| | | | |
| --- | --- | --- | --- |
| Customer | Program | Parts | Plants |
| AWNC | G985 | Clutch Piston | Tech/Powertrain |
| AWNC | LA14 | Pistons | Tech/Powertrain |
| Linamar | Ectotec | Bal. shafts/Bearing Cap | Federal |
| Linamar | AV1V | Stator Support | Federal |
| Linamar | MQB | PTU 450 | Tech |
| GM | 8L90 | Gen 2 Apply Ring | Tech/Powertrain |
| ZF | WS Export | Housing/Cover | Federal/Tech/Comac |
Because the successful launch of a quality automotive part requires intensive preparation, there is often a two or more year lag from winning the part to its production and use.
Advanced Product Quality Planning (APQP) at Gibbs begins as soon as a new part is awarded and moves through many detailed phases including design reviews, print reviews, quality documents, product samplings, and PPAP.  This quality process continues throughout the life of the part. All of the newly awarded parts, mentioned above, are in various stages of the APQP process in preparation for start of production in 2022.
Primarily associated with the automotive industry, APQP is a structured process that includes critical tasks from design concept approval through actual part production.  The goal of APQP is to create a quality plan for developing and manufacturing products that meet customer requirements.   APQP planning uses a five-phase process: 1) Product Planning and Quality Program Definition, 2) Product Design and Development, 3) Process Design and Development, 4) Validation of Product and Process, and 5) Production Launch, Assessment, and Improvement.  The outcome of using APQP should be an improved manufacturing process, improved quality of product delivery, and improved customer satisfaction.